Discover more from E G A M I
means "image backwards"
Return Of The Success Formula
Featuring Travis Scott x Fortnite
Around the world festivals and concerts are cancelled. Consumers are stuck to their phones watching their favourite artists through Instagram or YouTube live streams, however, there is one platform allowing people to experience music in a whole new way.
Let me introduce Travis Scott, an American rapper from Texas who is no stranger to experiential marketing. The rapper hasn't had much of the spotlight since his split with baby mama and billionaire Kylie Jenner in September of 2019. That all changed last week when 12.3 million gamers converged to witness a skyscraper-sized avatar of the rapper perform in the game Fortnite. 
This is not the first time Fornite has run an event like this. American DJ Marshmello hosted an in-game concert to 10.7 million fans in Feb 2019. A month later, he landed a two-year contract at Palms Casino Resort in Vegas worth $60 million. 
---
A few weeks ago I wrote an article covering my equation for success in the world of Pop Culture.
Creative + Driver + Distribution = Success
This is a very simple formula that defines how success can foster from any type of creative.
Let's use that same equation here. 
---
Creative
an umbrella term that's used to describe the various forms of enriched multimedia
Travis Scott premiered his anticipated new song, "The Scotts," during the in-game concert. It was only fitting that this song ended the concert whilst gamers flew through space. 
That is not the only piece of creative at play here. The entire concert is itself a work of art, which leads me to the driver.
Driver (The Viral Element)
accelerates the creative like adding accelerant on a fire to make it spread
Announced on the 20th April, Epic Games had a special surprise for Fortnite players. From the 23rd to 25th of April, Travis Scott would host a concert in the game.
The result?
Distribution
the channel giving the consumer access at scale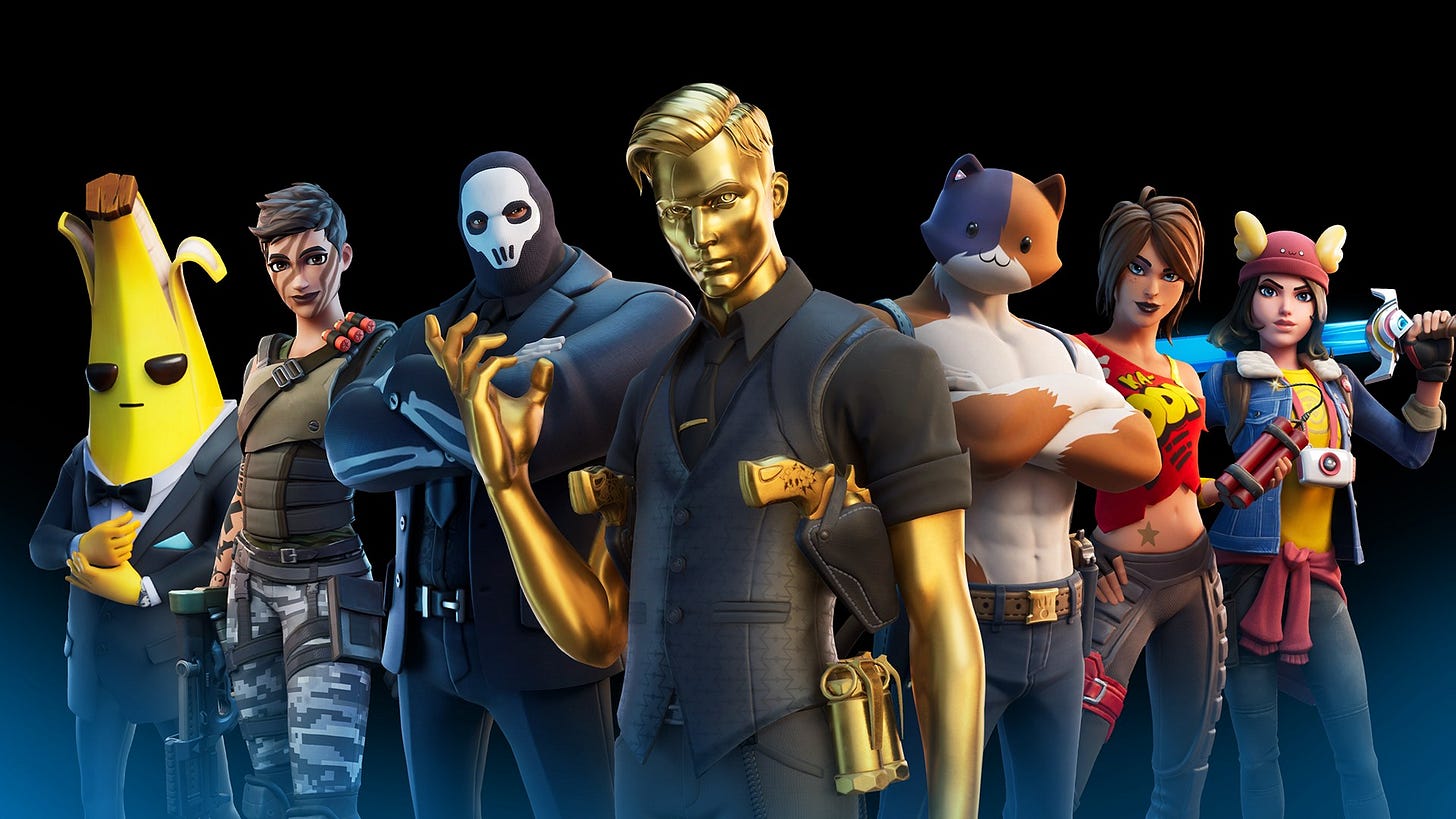 Fortnite is the distribution arm. Even though the concert was ~10 minutes and hosted a handful of times, what followed after is important to mention.
Scott's catalogue of songs drew 24.4 million streams on April 24, the same day he released the new single "The Scotts" with Kid Cudi. Other songs played during the in-game concert drew enough attention and delight to garner those extra streams.
In summary, Travis Scott released a new song inside the game Fortnite through an astronomical concert which drew tens of millions of people online.
What could we say is the success that came out of this? Well, it depends on how you look at it.
The build-up to the concert pushed Travis's hits back into the Spotify charts. Streams increased by 26% and previous hits like 'Stargazing' jumped over 50% ahead of the Fortnite shows.
The other part that no one seems to be talking about is the demographic. 62.7% of players in the game are between 18-24 years old which is the sweet spot for Travis. This is a great example of how experiential marketing can pull the right fans back into your funnel. This also attracts news fans to sell music, merch and concert tickets to in the future.
Either way, you look at it, it's a win for Travis and Epic Games.
Music streaming numbers have taken a massive hit during COVID. Gaming, on the other hand, has been on the up and up. US telecom firm Verizon found that online gaming has increased by 75% during peak hours in North America. Travis has taken a giant leap by getting astronomically creative and timing the upward trend of gaming to his advantage.
---