Rogan joins Team Spotify
The end of the open podcast ecosystem?
This marks the 10th episode of Casual. Thanks to everyone who has subscribed and reads every week. If you are not a subscriber and would like future issues emailed to you, please click below.
---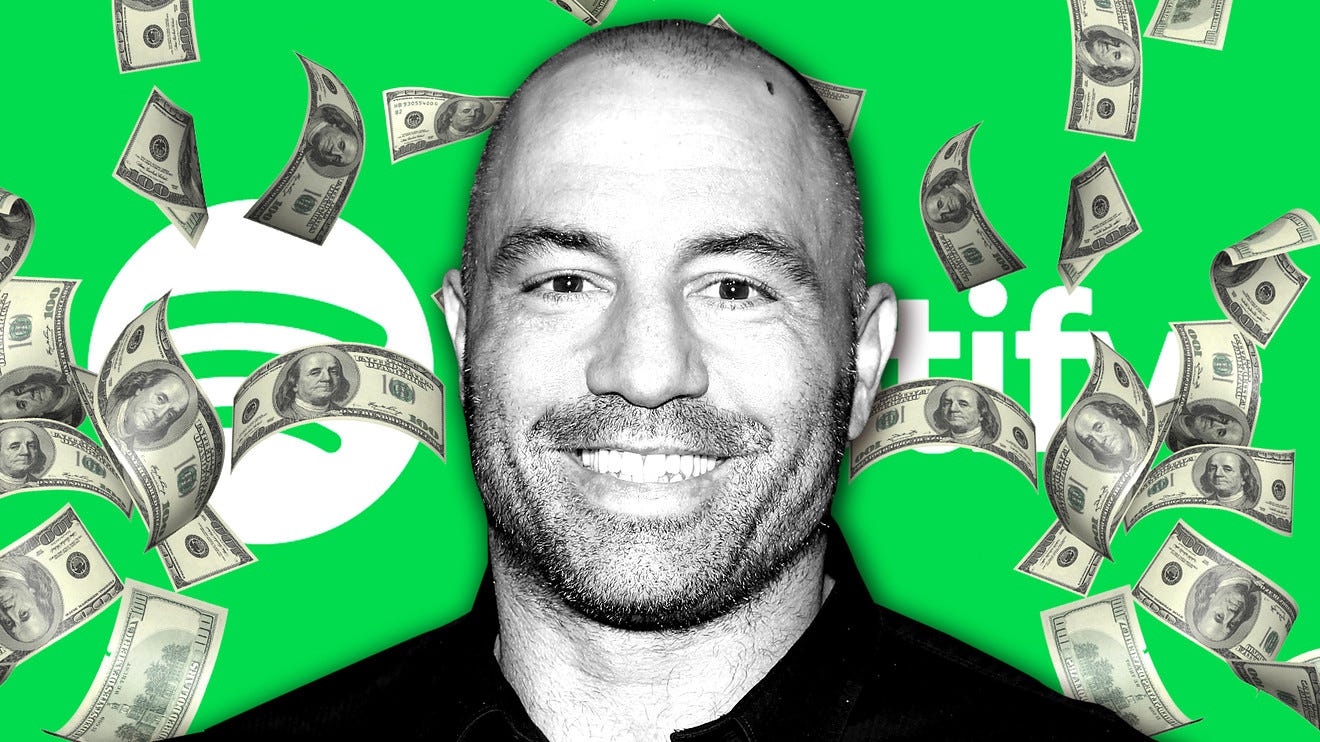 Music streaming giant Spotify has made a deal with Joe Rogan reported to be worth $100 million. Up until now, Joe Rogan's show has never been available on Spotify even though data shows it is the most searched for podcast in the app. This would have been the most important piece of information Spotify used to decide to pursue Rogan.
The revenue from Joes' podcast streamed on YouTube is netting him anywhere from $30-50 million a year currently. Pretty amazing for a podcast that began a decade ago, that just featured Joe and his buddies shooting the shit and smoking weed. Joe has since then created an enterprise using solely his voice, he sells out tours with his comedy shows as well as being a decorated UFC commentator. 
One reason Joe has jumped aboard the Spotify bandwagon is because of censorship. Rogan has complained about demonetisation of his content in the past. YouTube sees the bad language, controversial topics and people that Joe brings on his show as "limited" for advertiser inventory. Joe would disagree and now he will have creative control over his show without the risk of losing ad revenue. No doubt there will be lucrative milestones in place as well as keeping discussions open about advertiser inventory. Something he would have little to no say in dealing with the Google-owned giant, YouTube. 
This deal is timely and aligns to Spotify's podcast strategy which they have focussed on for a year. Acquiring companies and now exclusive talent is the way they will differentiate themselves in the market. According to Midia Research, Spotify is the leading podcast app in Canada, Australia and the UK but 2nd to Apple in the US. Something they want to change as they will need to take that market to become the #1 audio app in the world.
With the addressable music subscription market looking to grow from $8.9 billion in 2019 to $17.3 billion in 2024, music services are building out podcast features to take their share of the pie. The margins are better with podcasts as well because Spotify won't need to pay a record label when you listen to them plus they can insert ads (High Margin + New Revenue).
According to AdAge, "Spotify will begin selling ads in September through a partnership with PMM, which has a long track record of representing Rogan's ad inventory. Spotify's Ad inventory is currently sold through its ad-supported service for music listeners (non-paying users). This year, Spotify original and exclusive podcasts will feature ads even for premium Spotify users. I'm not sure paying customers will expect/want to hear ads so it will be interesting to see how Spotify deals with this change in a delicate way. If you are coming to the platform to listen to Joe Rogan, you won't have a choice either way.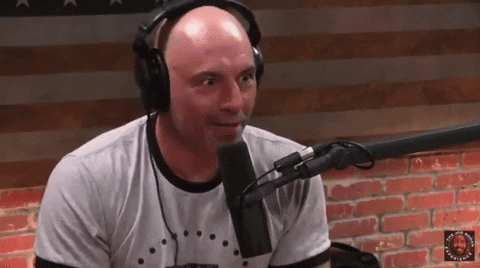 On September 1st, Joe Rogan's back catalogue (11 years) will be exclusive to Spotify as well as new content. His vlogs will also be watchable adding a new feature to the platform we are yet to see, video streaming. Spotify said, "In addition to the wildly popular podcast format, JRE also produces corresponding video episodes, which will also be available on Spotify as in-app vodcasts."
I expect video podcasts to hit Spotify before September which will have all the makings of turning it into a full-blown media platform. We could see the average time on app increase making ad inventory more appealing for brands to buy. For the longest time, Apple has been the main competition for Spotify but it seems that they now want to go and take the fight to YouTube too. When Spotify introduces vodcast capabilities to the platform and acquires more talent like Rogan down the line, they will be taking the high ground whilst the competition will be scrambling for ways to take the flank.
---
Thanks to Compound Writing and Rachel Sheffield for the time they take to review and edit my drafts every week. You truly make lemon out of lemonade.
---