The Flop of 2020
A new video streaming service has launched and they want your attention.
Meet Quibi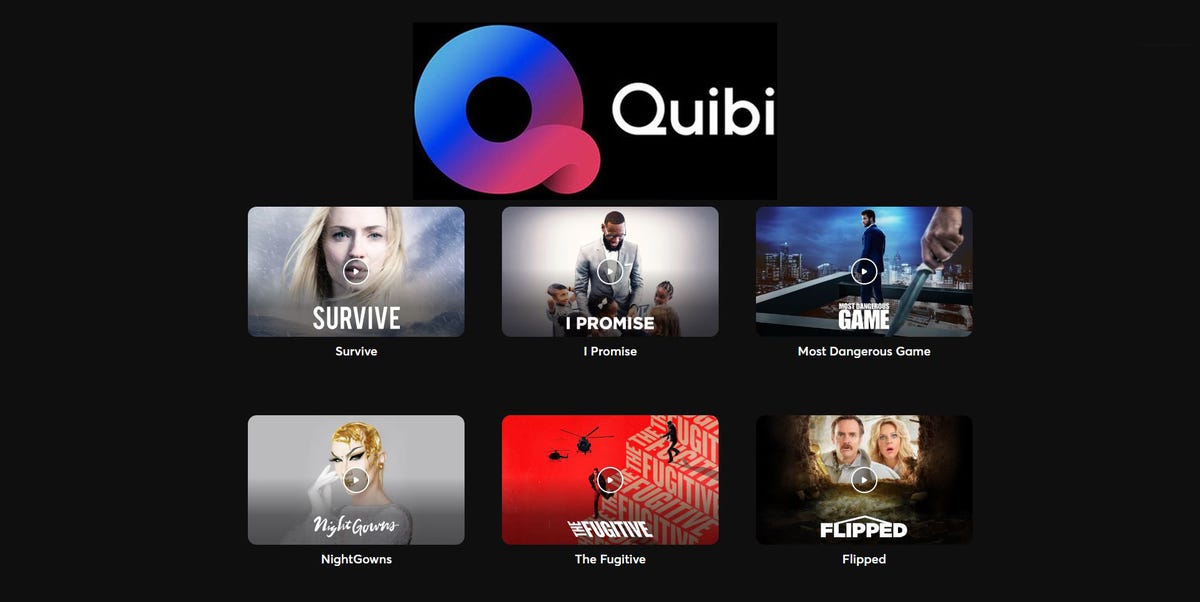 A mobile-only video platform with rich content starring A-Grade celebrities in short episodes called "Quick Bites". Sounds like a solid idea. 
Especially since the company was created by Jeffrey Katzenberg, the same guy who co-founded Dreamworks and was the chairman of Disney from 1984-1994. 
In 2018, Katzenberg raised $1 billion from Disney and other large media conglomerates like Warner, NBC and Viacom to fund Quibi. All of that money will be spent on creating original content for 2020. An additional $750 million has already been raised in March to give the company a strong cash runway. Sounds like the company is in a good position for success. But is it? 
Here are some of the red flags I have encountered with Quibi as a user and observer since it launched. 
Mobile Downloads
This is potentially the best release time ever for a streaming service if there could be one, however, even with the 90-day free trial, Quibi reported only 1.8 million downloads in its first week. The second week it seems to have only gotten worse with the App dropping out of the US App Store Top 50. Quibi has not reported anything since the first week and it will be surprising to see what their numbers look like at the end of month one.
Mobile Only is a bad move
Netflix, the largest video streaming service in the world, revealed in 2018 that 70% of subscribers watch their content on TV sets within six months of signing up.
It makes sense, you want to view the content you pay for on the largest screen possible and you generally want to share those Netflix and chill experiences with other people. I believe that Katzenberg made a big bet on unlocking our phone's unfilled potential as a vehicle for entertainment and that Quibi is the answer. Even though there are hundreds of millions of people globally using Youtube, Instagram and TikTok to get their fix for free. People watch UGC on their phones and Quibi is now fighting for that attention with Hollywood-style video. Quibi is aimed for when you are on the go and mobile is your only source of entertainment. That was made quite clear in the Superbowl ad last year.
With COVID-19 restrictions still going on, people in the US are not on the go and production for shows has been put on hold. This will put duress on the release of new content in the business' second year.
Good Production, Ok Content
Playing around with the app for a couple of hours, I came across one show I kind of liked "Chrissy's Court" and after I watched a few episodes I got my fix and went back to other apps I use on my phone. Quibi failed to hold my attention for more than twenty minutes and nothing else on the platform made me stay. I understand there is only a fraction of the content in the pipeline currently out (50/175 shows planned for 2020 released at launch) but you have a small window to grab my attention and also convert me into a paying customer (90 days). 

4. Price Point

After the 90 day trial, this service will cost $12.99 AUD a month which is $1 cheaper than Netflix. The pricing makes sense to me because of the production costs and the Hollywood talent connected to these shows, but as a consumer, I can't see myself paying that when you compare it with the large Netflix offering I currently get for just $1 more. The Netflix subscription is a staple in our monthly budget like bread and milk on a grocery list. Quibi is like that new product you see on the shelves that makes you go "Ohhh I might try that". So you try it and it's ok but the next time you see it in the store, you look at the price and think "Mmm maybe not".

5. Lack of Scale

This business is governed by a dynamic of scale. 

The more subscribers you have, the more money you make, the more content you can make, the more subscribers you can attract and the circle continues.

For Quibi to be successful they have to pull people away from popular social media apps with great Hollywood content and a consistent stream of shows that never stops. 

In the past, the CEO of Netflix has reported saying their biggest competitor is sleep because it takes at least 8 hours of your day. As consumers, we are used to a stimulus of fresh content and if you finish your favourite show on Quibi you will need to find a new one to replace your fix right away otherwise you aren't coming back.

6. Overcoming Consumer Psychology

When consumers pay for video they aren't used to something short. 

Why would they when they can get infinite access to TikTok and Instagram for free? Even free platforms have struggled to monetise their content. Youtube last year had to drop it's paywall for new shows to compete with rival streaming services like Netflix.

Quibi is going to need to convince millions of people to fork over their money which is going to be hard with the US potentially heading for a recession.

Competition for eyeballs has also risen in recent times with Disney+ and the upcoming platforms HBO Max and NBC's Peacock.

When times are tough, expect consumers to start cutting entertainment costs first. When given the choice, what would you cut first?

Netflix? Disney+? Quibi? I know my answer.
---
My prediction is that Quibi will be the flop of 2020. COVID-19 has been both good and bad for business. Good in that everyone is at home, so they have the perfect opportunity to test the ability of this platform for adoption. Bad in that consumers have so many different options to choose from. 
With the competition able to offer their back catalogue of inventory and flexibility to buy distribution rights to other shows and movies, Quibi is between a rock and a hard place because they rely solely on new content that they produce and own. 
$150 million in ad inventory has been booked for the first year but what about next year? Will brands and companies invest again if subscriber levels for the ad accounts are not sufficient, or will they allocate their funds elsewhere?