Why We Can't Look Away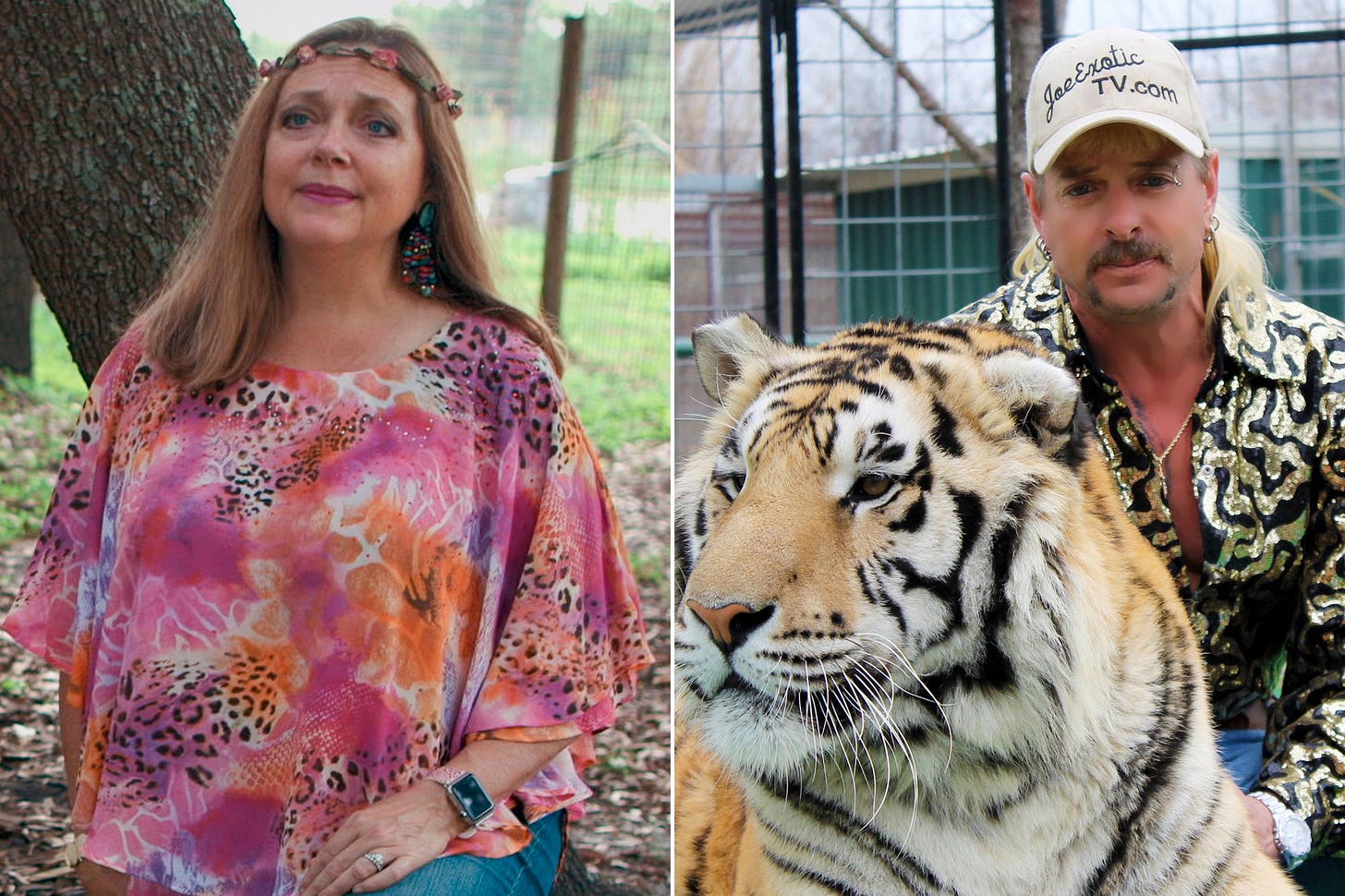 If you recognise the people in the photo above, then you are likely one of the 64 million people who chose to watch the docu-series "Tiger King". That's the same number of people that watched Stranger Things S3 back in October of 2019, the biggest season to date.
When you first hear the storyline for Tiger King, it sounds so bizarre that it raises the question "Why would I watch this?" After binging this series, I can now answer that question.
It comes down to two things:
The Characters

The Unsolved Mysteries
WARNING: SPOILERS AHEAD
The Characters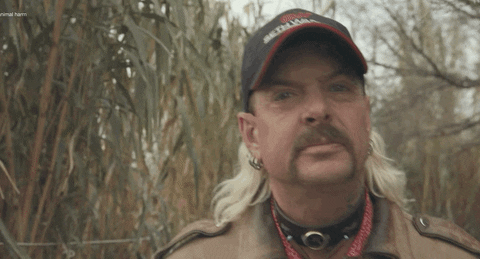 First, we have our anti-hero narcissist Joe Exotic, who's a gay, gun-loving zookeeper from Oklahoma. At one point in the series, he marries two men and also runs for governor unsuccessfully.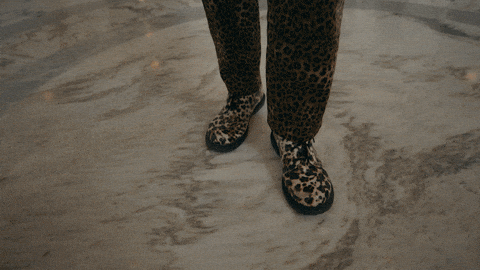 Then there is Carole Baskin, an activist who receives harassment and death threats from Joe due to her dedication in shutting down his Zoo. In one episode, we find out her ex-husband mysteriously vanished, leaving her millions. There's controversy around the circumstantial evidence, and the ex-husband's will being stolen and changed to entitle Carole to his whole estate.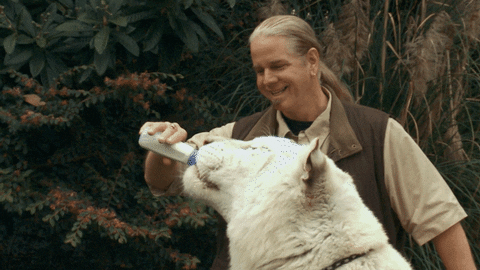 That's not all. Doc Antle, another exotic zookeeper, has a plethora of wives who have been groomed since coming to him as young as 16. If it sounds cult-like to you, that's because it is.
Finally, you have Jeff Lowe and James Garretson, the businessmen who rat out Joe to the feds. They give over evidence that ultimately puts the tiger king behind bars. Joe Exotic is currently serving a 22-year sentence in federal prison, the main charge being murder for hire for his plot to kill Carole Baskin.
This motley crew above are the main players in a blended concoction of crazy and insane. Seeing them chase what they truly want during the series is at the heart of why we are drawn to characters like this. The other attractions that suck you in, making sure you let Netflix autoplay the next episodes are the mysteries.
The Unsolved Mysteries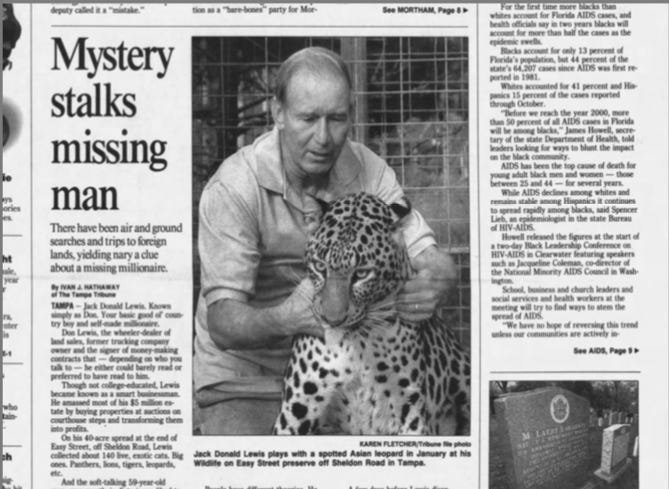 Multimillionaire Jack Lewis was married to Carole Baskin, and together they ran a wildlife sanctuary in Tampa when he vanished in August 1997. The biggest question that never gets answered is "did Carole Baskin kill her husband?" In a weird turn of events, the Hillsborough County sheriff took the opportunity to find new leads through Twitter following the release of the show. Check the comments if you want to see some great memes.
Was Joe Exotic set up by his business partners or was he just hell bent on getting rid of Carole Baskin? After watching episode 8 which features Joel Mchale interviewing the cast from the show, I am confident that Joe is guilty and should be in jail. However, the first seven episodes were crafted and presented in a way that makes you think the opposite at times. The show keeps you guessing and that is why you want to watch it through to the end. 
Unfortunately, there are also some dark twists and turns involving unseen drug use, accidental death and the killing of animals. Ultimately, these zoos are businesses and the animals are treated as pawns, moved up the board and sacrificed for other pieces when necessary. In episode 8, some of the cast confirmed that on separate occasions, Joe had shot tigers to make way for more lucrative animals. In another case, Joe shot a horse to be used for tiger food.
In typical Netflix fashion, the show reached pop culture status, then fizzled out to make way for the next flavour of the week. However, this will not be the last we see of the Tiger King. UPC has a drama series in development already and everyone is having fun dream casting online. Will we once again be sucked into the vortex? Only time will tell.  
---
If you enjoyed this post, please click that heart button and share this with someone who will enjoy it. Hope you are keeping safe during these trying times. See you all next week. Same bat time, same bat channel.